Release date: November 2, 2015 (build 1.3.187)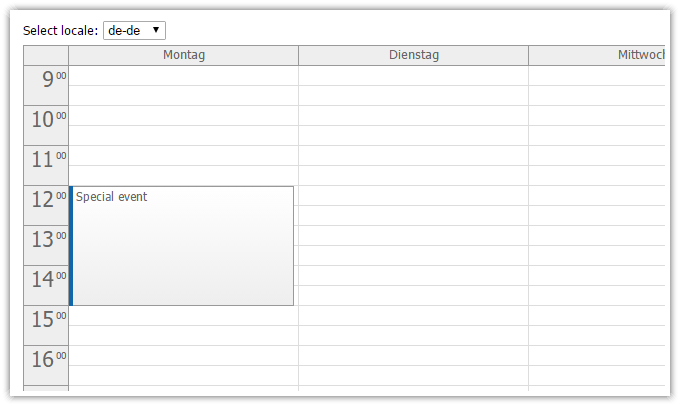 Improvements
Improved DayPilot.Date class implementation.
API compatible with DayPilot Pro
Shared instances - one point in time is always represented by the same DayPilot.Date instance
Support for direct comparison (===, <, > operators)
Immutable
Encapsulated implementation (no access to internal properties)
Improved formatting and parsing
Comparable using AngularJS equals() method
Millisecond support
For more information see DayPilot.Date in the documentation.
Fixes
Calendar uses timeFormat (12/24 hour clock) specified in the locale (for the default .timeFormat = "Auto" value).
Calendar .headerDateFormat uses the current .locale when formatting the day header text.